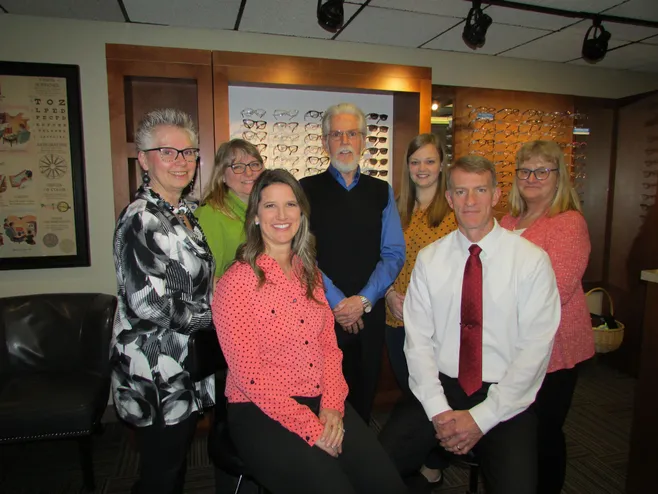 Skilled Professionals

The professionals at Saline Optometry are highly trained and personally committed to caring for your eyes. We continually update our training to bring every member of your family the best vision care and technology available.
Listening to You
Each member of our team shares a passion for providing the excellent service you deserve. We listen to your concerns and give you options to meet your specific needs.
Meet the doctors: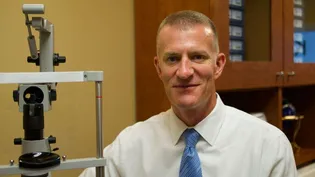 Dr. Brian C. Hayes graduated from the Illinois College of Optometry in 1999 earning both a Doctor of Optometry degree and a Bachelor of Science in Visual Science degree. Dr. Hayes also earned his Bachelor of Arts degree from the University of Michigan, Ann Arbor in 1994.
Dr. Hayes is an active member of the American Optometric Association and the Michigan Optometric Association. Dr. Hayes has also been active with the Metropolitan Detroit Optometric Society, serving as a board member for several years. He is also a volunteer for the Michigan Special Olympics Summer Games "Opening Eyes" program, providing vision screenings to the athletes.
Dr. Hayes and his wife are lifelong residents of Michigan. Dr. Hayes graduated from Utica High School in 1990. Dr. Hayes and his family currently live in the Ann Arbor area where they have been for the better part of 10 years. Dr. Hayes and his family are active in many local events, not the least of which revolves around the many sporting/social activities of his 3 children. You can also catch Dr. Hayes on many Fall Saturdays at University of Michigan football games.
---
Dr. Erica Johnson Carder brings with her years of experience seeing all ages and specializing in pediatrics, vision therapy, sports vision and post traumatic brain injury/concussion rehab. She is a comprehensive optometrist who sees routine and problem focused eye examinations, contact lens fittings, dry eye evaluations and urgent care. She received her Doctorate of Optometry and a Master in Vision Science with honors at the Ohio State University. Her Master's degree focused on the visual assessment and treatment of children with Individual Education Programs (IEPs). Dr. Johnson Carder completed a residency in pediatrics and vision therapy at Southern California College of Optometry.
Dr. Erica primarily focuses on children and adults with strabismus, amblyopia, binocular vision dysfunction, accommodative dysfunction, traumatic brain injury/concussion and learning problems, along with the diagnosis and treatment of dry eye and computer vision syndrome.
Dr. Johnson Carder continues her active involvement with the local, state and national optometric association. She is also a Fellow of the American Academy of Optometry, and the College of Optometrist and Vision Development.She enjoys providing great comprehensive eye care and individualized attention to each member of the family. You can often find her spending time with her husband and two young children in the Ann Arbor and Saline community.
---
Meet the staff:

Debbie Bates - Office Manager
Debbie, a lifelong Salinian, is a mainstay of Saline Optometry. She has been a dedicated team member for the past 44 years. As our office manager, Debbie invites you to stop by the office or give her a call. She looks forward to helping you anyway she can.
---

Laura - Patient Care Coordinator, Saline
Laura is at our front desk ready to greet you with a smile. She is also well trained in all areas of the office so you might see her in a variety of places in the office. She is willing to give opinions when a patient is choosing new frames and always willing to repair what is broken. She looks forward to seeing patients and catching up with the lives of their families. When she is not at work, Laura enjoys watching her last of five children play in different sports. She loves to watch football and wrestling at the High School. She is also a current student studying business and entrepreneurship. She loves crocheting and cooking, which the office certainly benefits from.
---

Alison - Vision Therapist
Alison graduated from Ferris State University with a degree in Early Childhood Development and a certification from Adrian Dominican Montessori Education Institute. With Alison's 15 years of experience in literacy and child development, she has worked with children with sensory motor integration, learning related visual difficulties and visual/spatial organizational skills. She has been a Vision Therapist for many years and has experience working with children and adults with eye teaming deficits as well as concussion and traumatic brain injuries. She adores seeing her patients reaching their fullest potential. In her spare time, Alison enjoys working out and spending quality time with her husband and two dogs.
---

Vanessa - Optometric Technician
Vanessa graduated from Washtenaw County Community college with a degree in Liberal Arts. Since working in the optical field, she has earned the designation of Certified Paraoptometric (CPO) and utilizes these skills in patient care. Since many of our younger patients are still nervous about doctor visits, Vanessa enjoys trying to make it more of a fun, enjoyable, and learning experience for them. She loves seeing patients leave the office with confidence and enthusiasm. Vanessa enjoys indoor cycling, scenic bike riding and spending time with her loved ones, friends, and cats.
---

Kasey - Optometric Technician
Kasey joined Saline Optometry in 2021 and brings with her great experience. You will see her smiling face when she is pre-testing for Dr. Hayes. She also loves to help patients pick the perfect frame. In her spare time, she enjoys being at home taking care of her rescue cat and building a library! Kasey's favorite part of working for our practice is the true care that is given. She looks forward to finding a solution for you and your family's needs!
---

Lindsay - Patient Care Coordinator and Optician, Chelsea
Lindsay has been working in Optometry for over 12 years and has worked in most departments of eyecare offices. She has worked at the front desk helping patients with scheduling and billing, as an Optician to assist with frame and lens selection, and even has experience as a vision therapist. Helping our patients pick out their glasses is her favorite part of her job, but she is happy to help you with any of your eyecare needs! She and her Chihuahua/Minpin mix, Daisy, moved to Tecumseh to be with her boyfriend, Matt. She loves adventures such as being out on the water in her boat or skiing/snowboarding the slopes. Lindsay has two teenage boys and is a huge fan of coffee.
---

Bev - Optician, Saline
Bev has worked in the optometric field for over 30 years. She loves to interact with people and help them choose eyewear that best fits their lifestyle. In her spare time, she enjoys spending time with her grandchildren.